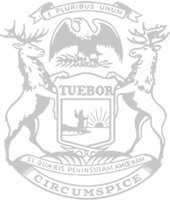 Rep. Glenn continues work to improve dam safety, protect drinking water in Michigan
A new state budget proposal led by Rep. Annette Glenn, R-Midland, continues efforts to strengthen dam safety, protect drinking water and improve local water infrastructure across Michigan.
"Last month, we finalized plans for a historic one-time investment in dam safety and water infrastructure across our state – projects our children and grandchildren will benefit from for the rest of their lives," said Glenn, who chairs a House budget subcommittee overseeing the Department of Environment, Great Lakes and Energy. "This month, we are building on that momentum with initial plans for the upcoming annual state budget. This new proposal demonstrates our ongoing commitment to protect people and property in communities throughout Michigan.
"This proposal is not a final product, and our work will continue — but it is a good start in our ongoing efforts to make Michigan an even better place related to the environment, Great Lakes and energy."
The new budget proposal for the upcoming state fiscal year – which begins Oct. 1 ­– was advanced today by Glenn's subcommittee. House Bill 5782 advances to the full Appropriations Committee for further consideration.
Highlights include:
Dam safety: Two programs – one for emergency action and another for safety-related grants – would receive a combined $30 million, up $9 million year from the current year. This would come in addition to the more than $250 million in one-time funding for dam improvements recently signed into Michigan law, which includes more than $200 million to repair dams that failed in the Midland region in May 2020.
Clean drinking water: State revolving funds helping communities with local water infrastructure projects would receive nearly $214 million. This comes on top of  nearly $2 billion in one-time additional resources recently approved by the Legislature and already signed into law, including resources specifically to replace lead water service lines, address wastewater systems, and clean up contamination.
Geological data collection and research: A one-time, $80 million investment will provide better information and mapping related to water location, availability and quality.
Other resources in the EGLE budget will promote energy efficiency, environmental sustainability and stewardship.
Glenn noted that while the budget utilizes additional resources for infrastructure work, it does not add employees that were requested by Gov. Whitmer in her budget recommendation earlier this year.
Glenn said she remains concerned that the Whitmer administration has not been aggressive in reducing costs related to the state's office space while also allowing employees to continue working from home. The budget plan advancing in the House calls for state employees who worked in offices before the pandemic to return to them.
Glenn also noted she remains committed to tax relief as part of the budget process. She voted to cut income taxes and fuel taxes earlier this year.
###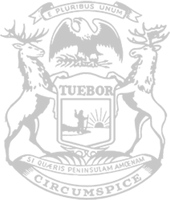 © 2009 - 2022 Michigan House Republicans. All Rights Reserved.
This site is protected by reCAPTCHA and the Google Privacy Policy and Terms of Service apply.