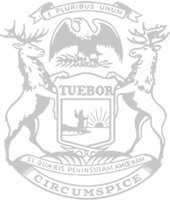 Rep. Glenn: Dam safety investment signed into law, securing $250 million for Midland area
Rep. Annette Glenn's efforts to repair dams across Michigan – particularly in the Midland area – reached a historic milestone today.
Senate Bill 565 was signed by Gov. Gretchen Whitmer, giving final approval to a multi-faceted plan improving infrastructure throughout the state. Glenn, R-Midland, and the Legislature approved the measure last week.
The budget measure includes more than $250 million specifically for dam repairs statewide – including more than $200 million for dams that failed in the Midland region in May 2020. In addition, local communities affected by the flooding will receive nearly $60 million combined through a disaster recovery community development block grant – raising the overall investment in the area above $250 million.
"This is a historic moment inspired by the people of Midland, Sanford and other communities who have shown incredible strength in the face of adversity," Glenn said. "We now have more resources available to protect people and property, and to help ensure the devastation suffered by our community in May 2020 does not happen again."
Glenn became chair of a Michigan House budget committee overseeing the Department of Environment, Great Lakes and Energy in January 2021. She has been securing more resources for dam safety ever since.
The $4.7 billion overall infrastructure and COVID-19 relief plan signed into law today also includes more resources for safe drinking water, road and bridge repairs, broadband internet, and support for communities and families. The investment includes both federal and state resources without raising taxes.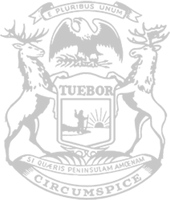 © 2009 - 2022 Michigan House Republicans. All Rights Reserved.
This site is protected by reCAPTCHA and the Google Privacy Policy and Terms of Service apply.