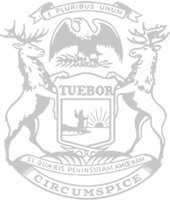 Rep. Martin: Michigan must evaluate additional need for nuclear energy
State Rep. David Martin, a member of the House Energy Committee, today said Michigan should study nuclear energy production as a greater source of clean, reliable and affordable energy.
Martin, of Davison, said the Russian invasion of Ukraine has highlighted the need for American energy independence – and nuclear energy is favored by many experts because it generates reliable power with minimal environmental impact.
"The nuclear energy field has changed dramatically in recent years," Martin said. "Advancements in technology have led to better safety features and smaller nuclear reactors, like the ones that power many of our naval aircraft carriers and submarines. We should be exploring the potential for new nuclear energy options in Michigan."
One of the state's three existing nuclear plants, the Palisades in west Michigan, is set to permanently shut down next month after more than 50 years in operation. The state is seeking federal resources to keep the plant – which currently provides about 20 percent of the state's reliable carbon-free electricity – open.
Additionally, the House Energy Committee held a hearing today to discuss House Bill 6019, which calls for an independent study weighing the advantages and disadvantages of generating additional nuclear energy in Michigan. It would examine the economic and environmental impact, as well as potential new sites and safety criteria.
"We cannot rely solely on renewable sources of energy like wind and solar," Martin said. "As more and more of our coal power plants shut down, it makes sense to explore nuclear energy options that are safe, reliable, and emission free to help maintain our baseline generation levels."
The plan remains under consideration by the House Energy Committee.
###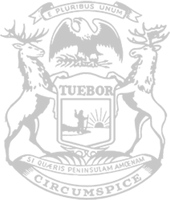 © 2009 - 2022 Michigan House Republicans. All Rights Reserved.
This site is protected by reCAPTCHA and the Google Privacy Policy and Terms of Service apply.